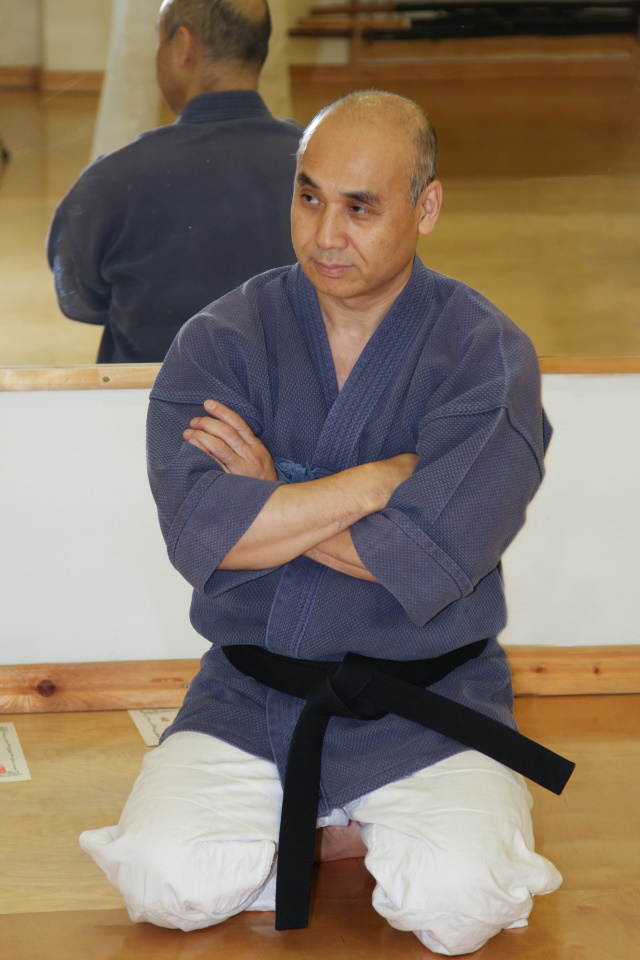 Yuji Matsuoi – Karate, Kobudo and Iaido teacher, 8th dan (Hanshi) Kokusai Shorinji Ryu Karate-do, 8th dan (Hanshi) Mugen Ryu Heiho, 7th dan (Kyoshi) Muso Jikiden Eishin Ryu Iai Heiho.
Born on 26th June 1953 in Sapporo city in Hokkaido, Japan. Has lived in Helsinki, Finland since 1976.
Started practicing judo from the age of 13 and karate from 16 under Sensei Ikubo Motomu (Zuicho), 8th dan (Hanshi) Zen Nippon Shorinji Ryu Renshinkan Karate-do and 16th toryo of Taura Muso Ryu Kobujutsu.
In 1982, started studying Muso Shinden Ryu Iaido under Sensei Toshikazu Ichimura. When Sensei Ichimura returned to Japan, Yuji Matsuoi continued to practice iaido under Sensei Takada Gakudo (Shigeru), 10th dan (Hanshi) Muso Shinden Ryu Iaido.
After meeting Sensei Mutsuyoshi Ishigaki in 1991, started practicing Muso Jikiden Eishin Ryu Iai Heiho under his guidance.
From 1994 to 2006 practiced Taura Muso Ryu Kobujutsu under Sensei Ikubo.
After many years of practice and direct relations with prominent masters, Sensei Yuji Matsuoi developed his own theory of teaching martial arts and opened the Kokusai Shorinji Ryu Karate-do school in 2005, and the Nihon Koryu Bujutsu Mugen Ryu Heiho school in 2007.
Besides teaching in Finland, Sensei Matsuoi regularly holds seminars in Latvia, Russia and Italy.